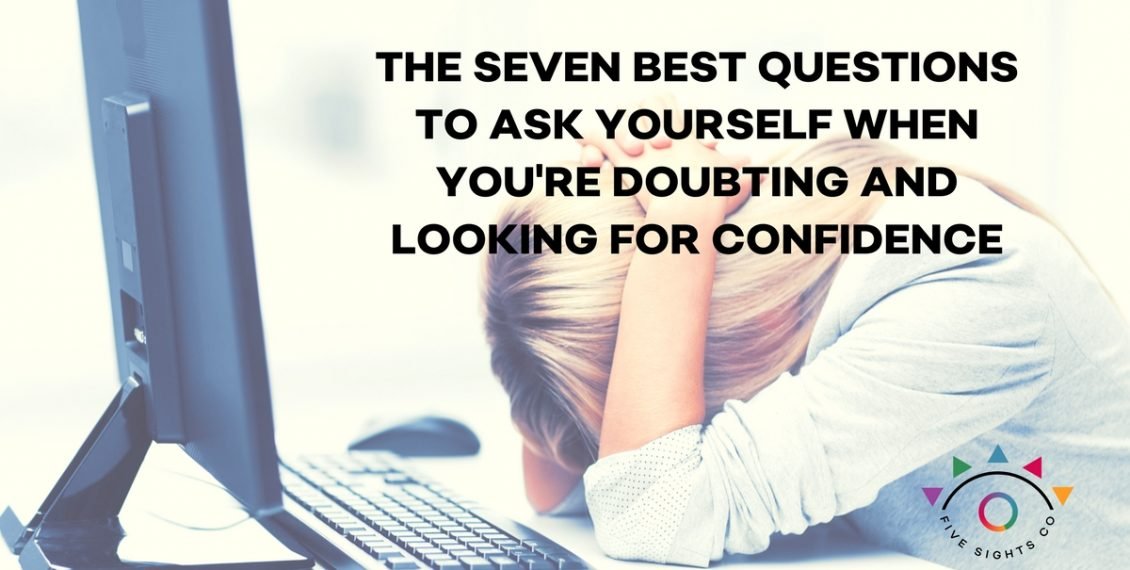 By Lindsay Hindle | Courage , Mind , Performance , Persistence , Perspective Shift
Hey there ambitious you! Has your confidence taken a hit? Cratered even? If you're taking side-ways glances at other bushy-tailed "high performers" crushing their goals and feeling bummed, you are in the right place.
Maybe your ambitious January plans are teetering on wobbly outcomes. Or your goal dates have been re-dated more times than the latest Bachelor. Or your social media calendars are the only social anything going on in your life anymore.
It's discouraging at best. Demoralizing at worst. And I've totally, totally, been there.
Safe to say it's VITAL that you double-down on boosting your confidence by all means possible (and I don't mean via glasses of Bordeaux).
I've got the goods on how to address the very foundation your confidence and this perspective shift will last a lifetime.
The Trust That Doesn't Bend
First things first…confidence is a trust so firm that no amount of obstacles, missteps, or unmet expectations can wipe it out. But how do you build a solid sense of "trust" amidst a case of the self-doubties? (Sorry, I truly know how painful it is, wacky humour is a coping mechanism).
Well, an effective tactic you can use on a moment-to-moment basis involves using what I call doubt-busting self-talk:
CLICK HERE FOR YOUR SELF DOUBT BUSTING CHEATSHEET
SO YOU CAN RESCUE YOUR CONFIDENCE IN SECONDS
But another tactic is to get down into the foundation of your confidence building method itself.
You heard me.
Whether we're aware of it or not, we all have some kind of method of building our confidence. You just may never have looked at it in that way. When you do, it can be very revealing.
With the seven questions below we are looking into three areas of your method:
what rules have been set (unconsciously) around earning the right to be confident
how you've learned to trust yourself (or not) so far
what a new relationship of trust with yourself and/or the universe looks like
These seven questions will help you deconstruct aspects of your confidence building method. Questioning your method will help you redefine what it looks like going forward and point out areas you may need to do some inner work.
7 Questions to ask yourself:
About your hidden rules:
Do I believe that confidence is a fixed ability that only some people are born with? Or can it be cultivated over time by anyone? (If you believe it's fixed, you will want to reconsider that it can be learned)
Is confidence the total absence of fear? What is my expectation of how a confident person should feel?
What have I been looking for to prove to myself I am capable? Is this realistic or even necessary in order to believe in myself?
How you've learned to trust:
What are five things I've completed in my life where I started as a beginner and ended up mastering eventually?
What are five things I've proudly accomplished that I never once compared to anyone else?
Have I ever been aware of the exact moment when I went from untrusting to trusting myself in something? What was present in that occurrence?
New relationship
How can I practice feeling a sense of trust in the unknown?
Even though I don't firmly trust my abilities and that everything will work out, what can I choose to trust anyway?
What resources can I explore to help me build out my feelings of belief and trust (physical, mental, emotional, spiritual, with others)?
These questions take a little time to be with and answer. Like I said, it's a deep dive. But it's well worth the effort to tease apart your method in order to conquer any self-doubt that grew these last 4 months and make sure it doesn't come back. Working hard without seeing the expected results can feel very deflating. But hang in there, dear changemaker. You won't always be looking side-ways at the others. With your confidence elevated back to full health, you'll only have eyes for your own goals, on your own track, and your own success will be sweetly arriving soon.
Did you grab that doubt busting cheatsheet I mentioned? Grab it now, it's free.
Get Instant Access Now